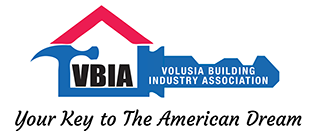 The Volusia Building Industry Association is the largest most visible proactive trade organization in Volusia County providing for the economic well-being of the construction and home building industry. We are the voice of the building industry and provide the services that strengthen the industry.
The 2023 Volusia BIA Parade of Home offers residents and visitors an opportunity to tour some of Florida's most beautiful communities with amazing homes from the area's premier builders. The parade of homes magazine will once again showcase these homes in a full color glossy publication. The publication includes Showcase Home editorial, maps and full color renderings of each parade of entry. The 2023 Parade will run from April 22nd through April 30th, 2023.
Please view the advertising and annual partnership opportunities below.
---
www.volusiabia.com
104 LaCosta Lane Suite 130, Daytona Beach, Florida 32114
386.986.0761
office@volusiabia.com